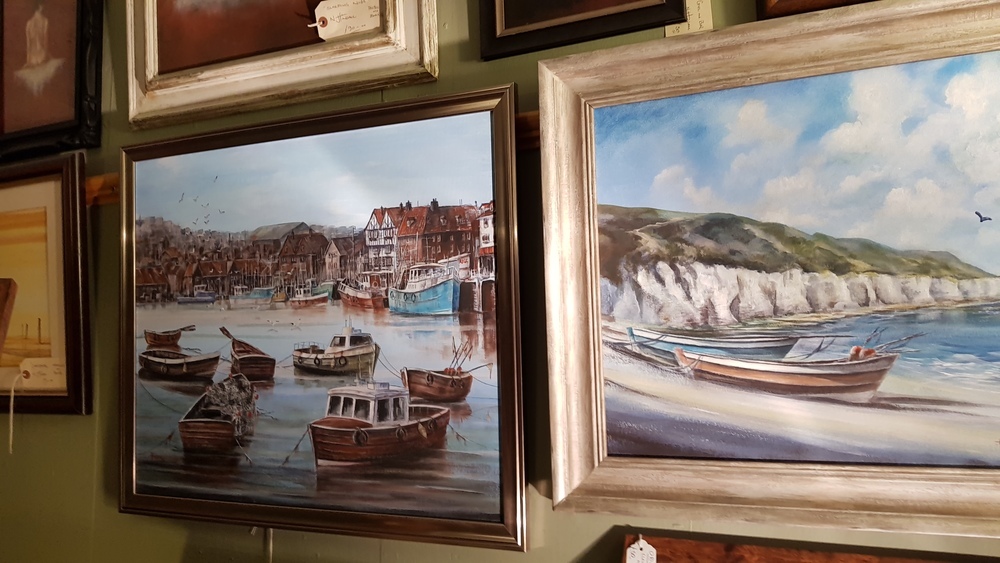 Tindall Art
Original artwork and paintings by Artist Nick Tindall and others. The shop also doubles up as a studio for Nick where shoppers may catch a glimpse of him creating some pieces.
Nick began painting in 1993 and his artwork is inspired by the beautiful east coast and Scotland where he likes to visit on holiday.
Tindall Art also offers art prints, books, vintage furniture and collectables.
Contact Us
Scarborough Market Hall is open Monday - Saturday with most stalls and shops open whenever the building is. What makes us different is you can pop in and meet the people you're buying from, have a chat, ask anything you like - it's a shopping experience built on the best traditions of good customer service, personal attention to detail and genuine passion for what we do.
Opening Times
Monday: Closed
Tuesday: 10:00am - 5:00pm
Wednesday: 10:00am - 5:00pm
Thursday: 10:00am - 5:00pm
Friday: 10:00am - 5:00pm
Saturday: 10:00am - 5:00pm
Sunday: 11:00am - 4:00pm

Visit Our Website