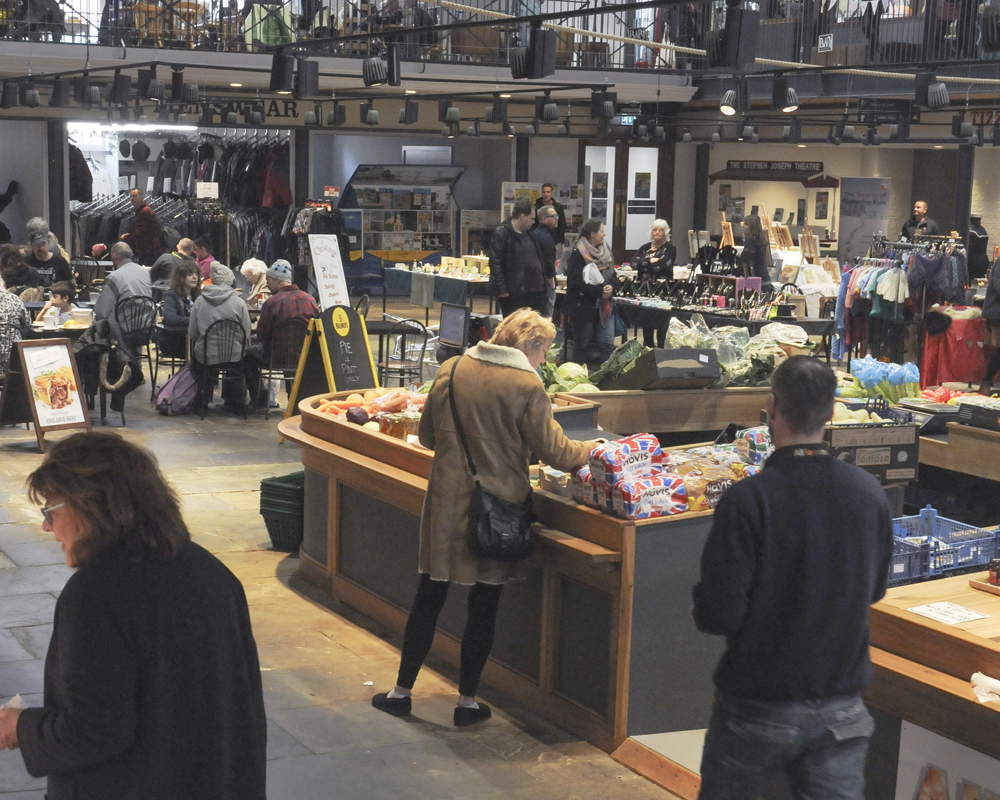 All Seasons Wholesale Ltd
With a decade on the stall and 25 years in fruit and veg Colin Hitchcock places good service, quality and price as the three pillars around which he has built up the All Seasons fruit and vegetable stall in the market hall. All Seasons also offers free delivery to domestic and commercial customers and lists many of the area's best hotels and restaurants as well as schools and care homes, as customers. It is also the place to find unusual vegetables – from the hottest chili to a pure black tomato.
Contact Us
Scarborough Market Hall is open Monday - Saturday with most stalls and shops open whenever the building is. What makes us different is you can pop in and meet the people you're buying from, have a chat, ask anything you like - it's a shopping experience built on the best traditions of good customer service, personal attention to detail and genuine passion for what we do.
Opening Times
Monday: 8:00am - 4:00pm
Tuesday: 8:00am - 4:00pm
Wednesday: 8:00am - 4:00pm
Thursday: 8:00am - 4:00pm
Friday: 8:00am - 4:00pm
Saturday: 8:00am - 4:00pm
Sunday: Closed

Visit Our Website