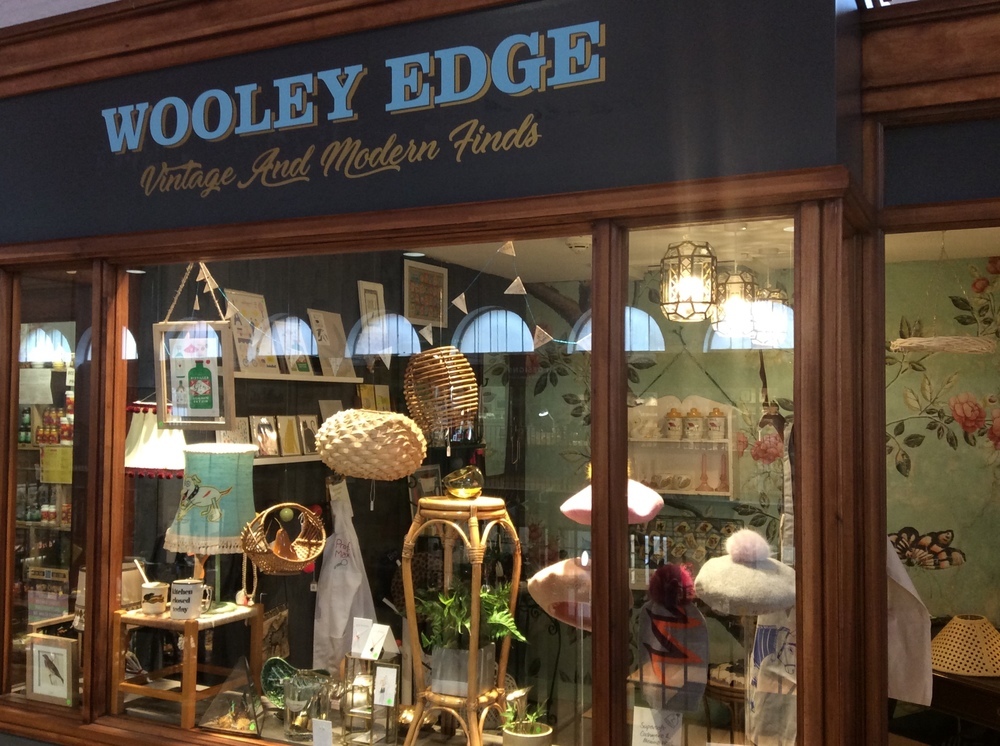 Wooley Edge
Wooley Edge is a little lifestyle shop specialising in things a little bit different or unique.
Sophie named the shop after the place her nana used to take her and her sister when they were little girls. Perched in the clouds overlooking Wakefield, they would sit in her nana's car drinking tea from a flask and eating ham and piccalilli sandwiches.
A new addition to the mezzanine, Sophie sells a range of interiors, decor, accents, artworks, jewellery, craft, gifts, personalised children's items and personalised cushions.
The Wooley Edge is also an exclusive stockist of independent brands The Printed Peanut, Lila Ruby King and Brie Harrison.
Contact Us
Scarborough Market Hall is open Monday - Saturday with most stalls and shops open whenever the building is. What makes us different is you can pop in and meet the people you're buying from, have a chat, ask anything you like - it's a shopping experience built on the best traditions of good customer service, personal attention to detail and genuine passion for what we do.
Opening Times
Monday: Closed
Tuesday: Closed
Wednesday: Closed
Thursday: 11:00am - 4:30pm
Friday: 11:00am - 4:30pm
Saturday: 11:00am - 4:00pm
Sunday: Closed

Visit Our Website
Get In Touch