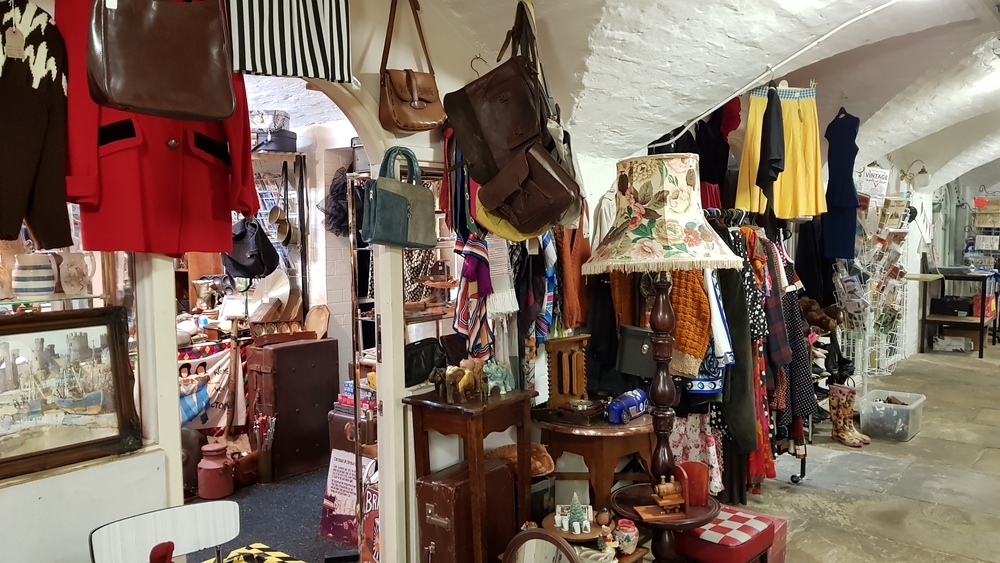 Vintage Days of Old
A trip to Vintage Days of Old will be a trip down memory lane for many.
Selling items pre 1980 but mainly from the 1940s and 1950s eras, shoppers will find an aladdins cave of all our yesteryears.
Vintage clothing, bric-a-brac, music & dance related items, books and pictures along with retro, oddities and unusual items can be found at Vintage Days of Old.
Contact Us
Scarborough Market Hall is open Monday - Saturday with most stalls and shops open whenever the building is. What makes us different is you can pop in and meet the people you're buying from, have a chat, ask anything you like - it's a shopping experience built on the best traditions of good customer service, personal attention to detail and genuine passion for what we do.
Opening Times
Monday: Closed
Tuesday: 9:00am - 4:00pm
Wednesday: 9:00am - 4:00pm
Thursday: 9:00am - 4:00pm
Friday: 9:00am - 4:00pm
Saturday: 9:00am - 4:00pm
Sunday: Closed