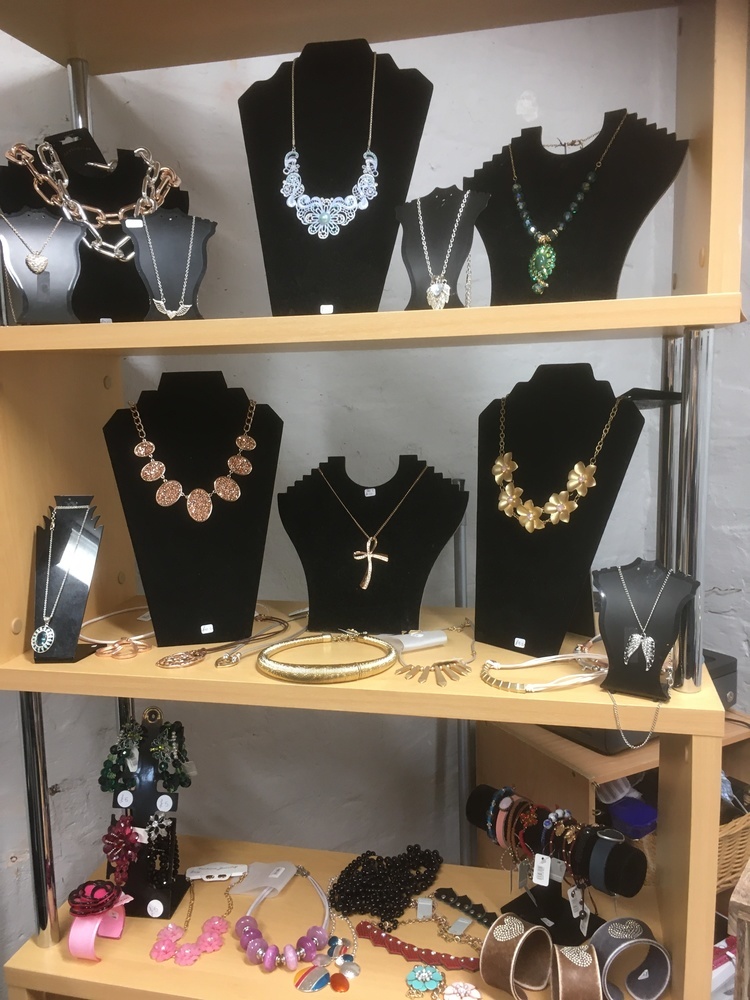 Sparklers
Sparklers jewellery started out life in Scarborough Market Hall & Vaults as a casual trader. During this time, Beryl has seen her business grow from strength to strength and has now taken a permanent unit in the main Market Hall.
Sparklers sells a wonderful range of affordable fashion and costume jewellery for any occasion. If you are looking for a gift, a piece of jewellery to match your outfit or a special treat, Sparklers will have something to suit all tastes and ages.
Sparklers also offer an amazing selection of Children and adult hair accessories, plus bags, backpacks and scarves
Contact Us
Scarborough Market Hall is open Monday - Saturday with most stalls and shops open whenever the building is. What makes us different is you can pop in and meet the people you're buying from, have a chat, ask anything you like - it's a shopping experience built on the best traditions of good customer service, personal attention to detail and genuine passion for what we do.
Opening Times
Monday: Closed
Tuesday: 9:00am - 3:30pm
Wednesday: Closed
Thursday: 10:00am - 3:30pm
Friday: Closed
Saturday: 9:00am - 3:30pm
Sunday: Closed